JavaScript needs to be enabled to view this page properly.
Sequencer Powerhouse
StepicVST isn't just a powerful and versatile polyphonic step sequencer. 8 additional and fully integrated modulation sequencers make it a true sound shaping tool. Use them to automate any parameter (e.g. Filter Cutoff, Wavetable Position, Effect Amount) of your favorite synthesizers or effect devices. With its support for MIDI CC, StepicVST offers you parameter control for both software plug-ins and hardware devices.

By assigning different tempos and sequence lengths to the modulation sequencers, StepicVST lets you create deep, polyrhythmic parameter progressions that add a lot of motion and uniqueness to your sound. And if that's not enough, bring the 200+ random generators into play ;-)

Host / DAW Support
To modulate device parameters, StepicVST generates MIDI CC messages and sends them to your software plug-ins and hardware devices. For this to work properly, your host must support the passing of MIDI CC messages generated by StepicVST. We have already successfully tested StepicVST with these hosts:

Apple Logic Pro • Steinberg Cubase & Nuendo • Bitwig Studio • PreSonus Studio One •
Tracktion Waveform Pro • Cakewalk by BandLab • Cockos REAPER • Gig Performer • Renoise
Looking for Ableton Live support? Take a look at Stepic for Live.
Key Features

Store your ideas in up to 16 patterns. Use pattern concatenation for building sequences far beyond 16 steps.

Always stay in key by using Stepic's scale system. Choose from one of the predefined scales or create your own.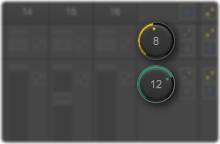 Keep it interesting and mix things up. For each section (Pitch, Octave, Duration, etc.) a separate sequence length can be defined.

Use the 8 Modulation Sequencers to bring your sound to life. Control any desired parameters of your favorite synthesizers or effect devices - software & hardware.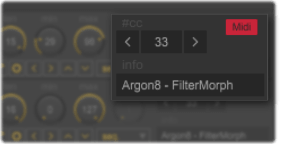 Chord Play
Stepic is polyphonic. The chord editor with its 6 octave range lets you set individual chords for each step. Use Chord-Copy to quickly and conveniently copy chords between steps.


Control the probability with which notes are played. Choose between different modes and give sequences the variation you need.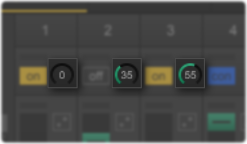 Note Repeat
Add a hypnotic touch to your sequences and explore Stepic's Note Repeat feature. Transpose Mode, Offset & Range help you hit the sweet spot.


Optimize and speed up your workflow. The clipboard function lets you copy sequences between sections and patterns with just two clicks.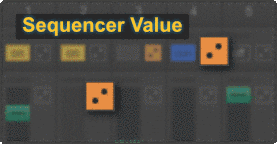 Create variety and unpredictable moments by utilizing the over 200 randomization functions.

MIDI Device Manager
Organize your fleet of devices & plug-ins in the MIDI Device Manager and have all parameters right at your fingertips when you need them.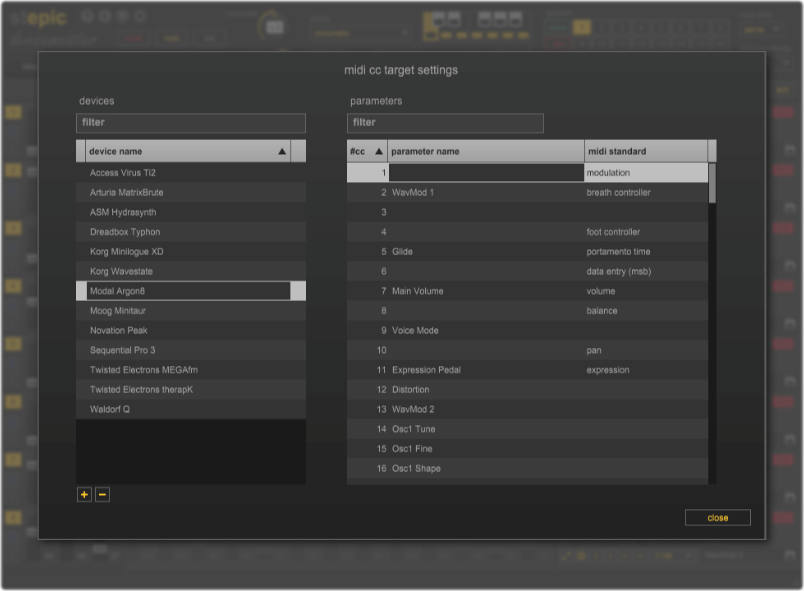 Users love Stepic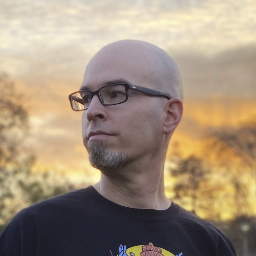 "If you're looking for a new sequencer to inspire you and to take your sound to a next level, Stepic is the way to go. The possibilities are endless and only your creativity is the limit."
youtube.com/S1gnsOfL1fe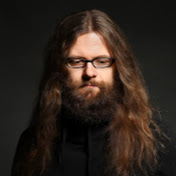 "Stepic combines a unique feature set with an intuitive, streamlined UI. My favorite are the 8 modulation lanes. The ability to automate any Live or MIDI parameter lets you get creative."
youtube.com/MartinStürtzer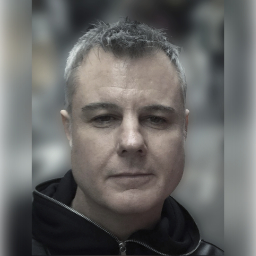 "Stepic has earned a dedicated spot in my setup. Not only does it have the essential features to my workflow usually exclusive to hardware sequencers, it has the feel of great hardware."
synphaera.com/IOMastering

"Stepic covers each individual aspect of sequencing. The numerous randomization options let you get very crazy results very quickly."
youtube.com/AntidoteAudio

Full Feature List
Apple M1 native support.
MIDI FX version for Apple Logic Pro included.
Fully scalable user interface.
MIDI Export via Drag & Drop.
16 step sequencer.
Section Sequence Length (pitch, octave, velocity, etc.).
Pattern storage: 16 patterns.
Pattern Chaining.
Pattern length: up to 16 bars.
Maximum sequence length: 4096 steps (16 steps x 16 bars x 16 patterns).
Step Tie.
Adjustable scale system.
Per step polyphony.
Chord Editor (6 octaves).
Quick Dice.
Quick Copy.
Note Repeat.
Note Probablity.
200+ randomization options.
Value Randomization (pitch, octave, duration, velocity, modulation, etc.).
Adjustable randomization ranges.
Retrigger Sequence (note & modulation sequencers).
Random Step Play Order.
Note Divider (Ratcheting).
Note Offset.
Parameter Lock.
Note Preview.
Adjustable Root Note.
8 independent modulation sequencers for parameter automation.
Modulation Targets: All MIDI CC capable devices (software & hardware).
MIDI Device Manager for storing MIDI maps
Individual Sequence and Note Length for modulation sequencers.
Custom Note Length option for note- and modulations sequencers (Range: 1/99 to 99/1).
Pattern Change Modes: Free Run, Retrigger.
System requirements
Microsoft Windows 7 or higher (32/64 bit)
Apple macOS 10.14 Mojave or higher (64 bit only, M1/Intel)
Hardware requirements according to host application.
VST3/AU supported by host application.
Supported hosts for MIDI CC modulation: Apple Logic Pro, Steinberg Cubase/Nuendo, Bitwig Studio, PreSonus Studio One, Cakewalk by BandLab, Cockos REAPER, Renoise, Tracktion Waveform Pro, Gig Performer.
Satisfaction Guarantee
30-Days Money Back
We are absolutely convinced you will love Stepic. And if you need help in any way, our support is always there for you. However, if you are still not satisfied, you can request a full refund anytime within 30 days of purchase.
StepicVST Release Note
1.1
New: MIDI Export
New: Quick Copy
New: Parameter Lock
New: Note Preview
New: Section Filled Indicator
New: Tab Mute
1.0